20.08.20 We're pleased to announce that our training associate Paul Robbins will be delivering some online training courses for us from September:
Presentation Skills and Influencing Techniques:  28th and 29th September
How to Write Successful Grant Applications: 12th and 13th October
Project Management in a Day: 19th and 20th October
Selling Strategies and Business Development: 2nd and 3rd November
04.08.20 Here's a little glimpse of some of the things our community services teams have been up to during May and June 2020: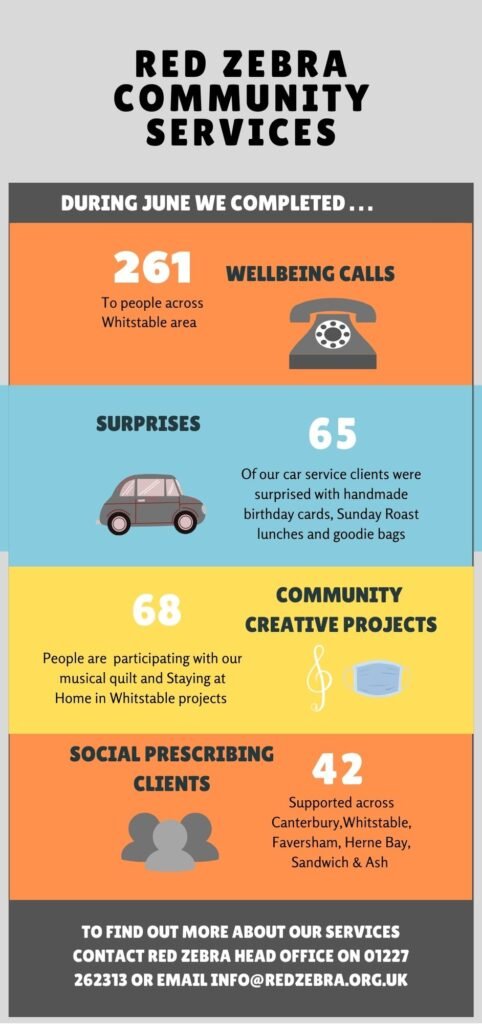 Keep an eye on this page for updates on our activities during July, coming soon
13.07.20 As things gradually start to get back to normal, we have some more people to thank for their contribution to our Covid-19 response. Thank You Whitstable!
30.06.20 Our latest newsletter is now available, with a roundup of what we've been doing over the last few weeks. You can read it here and sign up to receive future editions direct to your mailbox here.
29.06.20  We're so proud of our Roma in the Lead team!
24.06.20 Once our lovely volunteers get started there's no stopping them! They've been making up goody bags for our car service users, with contributions from the community.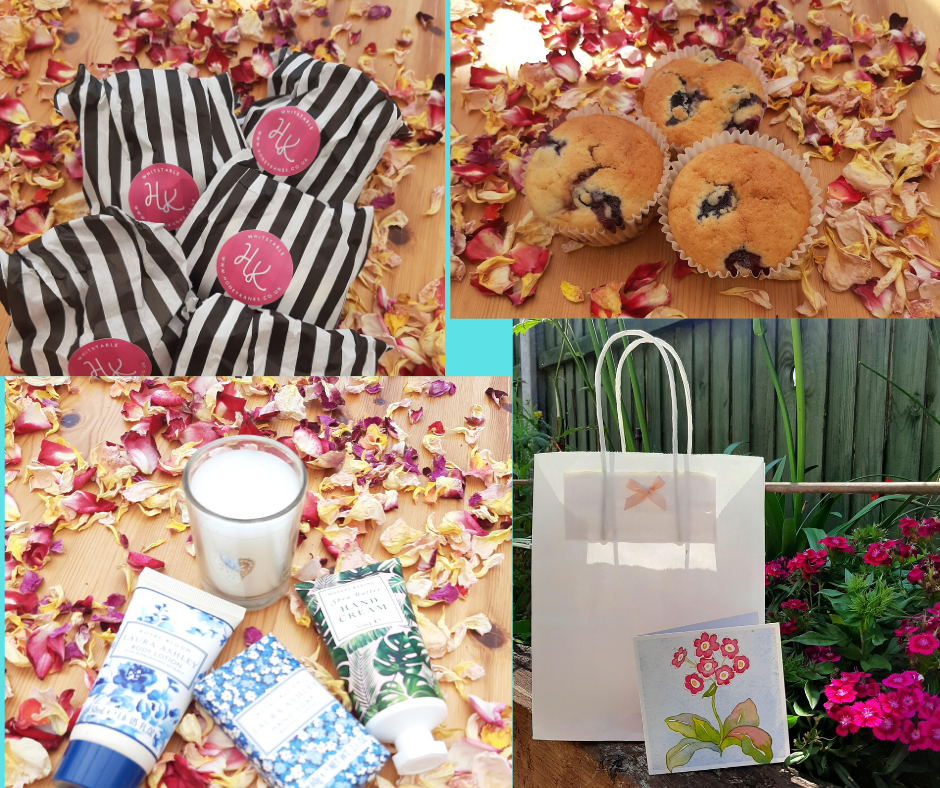 Thank you volunteers, Crossed Threads in Tankerton and HoneyKanes in Whitstable. 
16.06.2020 Our volunteers have been busy …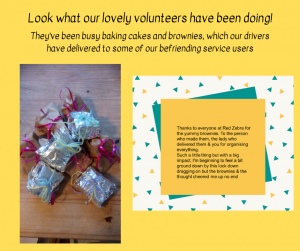 Meanwhile Sharon, our car service coordinator, has been working with The Plough at Swalecliffe, who have donated Sunday roasts that the car service volunteer drivers have delivered to some of our vulnerable local residents: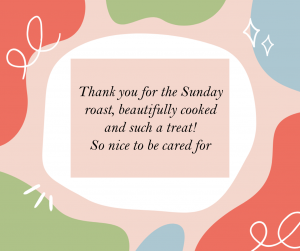 It's June, so we're celebrating Gypsy, Roma and Traveller History Month 2020
Gypsy, Roma and Traveller History Month (GRTHM) celebrates the diverse ways in which the Gypsy, Roma and Traveller communities add to the vibrancy of life in the UK and recognises the varied contributions that these communities have made to British Society historically and today.
Red Zebra has been helping to co-ordinate the community response to COVID-19 during the current outbreak.
Working with other local community groups, we have been able to offer emergency food parcels, deliveries, support over the phone and advice on what agencies are still available to the vulnerable and isolated. You can find out more about what our Community Services teams have been doing in Whitstable on our Covid-19: Our Response page.
You can also read a fuller report on our Covid response here: COVID-19 Activity draft 2 (1)